[ad_1]
SAN DIEGO, California – World Wildlife Fund, a conservation organization dedicated to securing a future where humans and nature thrive, will host its second annual standup paddle-boarding event this October 26th in San Diego, CA. Called "Panda Paddle," it's the WWF's premiere peer-to-peer athletic fundraising event aimed at raising awareness and funds for global conservation work all while having fun on the water.
The planet is facing severe threats to biodiversity. World Wildlife Fund's flagship 2018 Living Planet Report shows that population sizes of our planet's wildlife have plummeted by 60% since 1970. And Panda Paddle, celebrating our world's beautiful oceans, is happening at a critical moment: each year, 8 million metric tons of plastic enters the ocean, and unless we change things fast, the total amount of plastic waste in the oceans will one day weigh more than all the fish in the ocean combined. Panda Paddle offers a unique opportunity for paddlers and supporters to do their part and join World Wildlife Fund in our efforts to protect the future of nature at this critical time.
Panda Paddle event participants in Bonita Cove, California, United States. | © Day's Edge Productions
The inaugural event last year in 2018 featured dozens of participants and spectators from across the country, where pros and first-time paddlers alike had fun on the water and did their part in protecting nature while doing so! This year's event is expected to be bigger and better, with a bayside festival filled with great music, delicious food, creative face painting, and loads of other awesome, family-friendly options. (And there's also a "virtual" option coming up this August 24th, where participants can be involved from anywhere across the country – paddlers pick their favorite waterway and preferred time of day to paddle for a great cause.)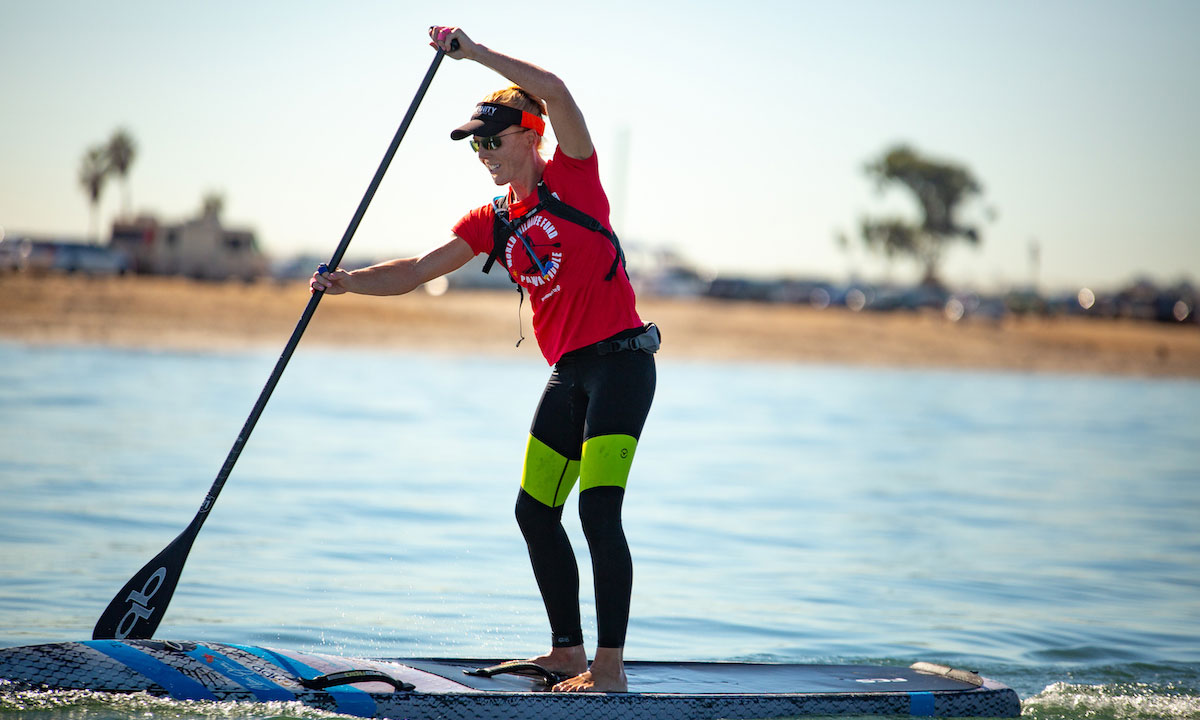 SUP legend Candice Appleby participating at the Panda Paddle event in Bonita Cove, California, United States. | © Nate Dappen / Day's Edge Productions
Race registration and more information can be found HERE. 
For more information on the Paddle Paddle and the World Wildlife Foundation, click HERE. 
[ad_2]
Source link