[ad_1]
SAN CLEMENTE, California – SIC Maui announces their fastest and most versatile all-water race board yet, the RS Series. In 2017, countless hours of R&D culminated into final prototypes that would be put to the test in technical, long distance, sprint, and downwind races in order to validate the RS as one of the fastest, most well-rounded, all-water race boards in the world.
Short for "Rocket Ship," the RS Series was born out of close collaboration between the SIC Athletes and Design Team. After over a year of design, development, and testing, SIC Founder and Master Shaper Mark Raaphorst believes the team has created their most versatile race board yet.
"Our global team wanted a board that was fast, it needed to make good buoy pivot turns, had good side-to-side stability in cross-chop, it needed to pound upwind, and downwind it needed to be able to handle in-rolling surf. Our local R&D shop made several iterations of what the team wanted and we needed to morph that into one model. It took over a year to do so, but I am proud that we finally got there," said Raaphorst.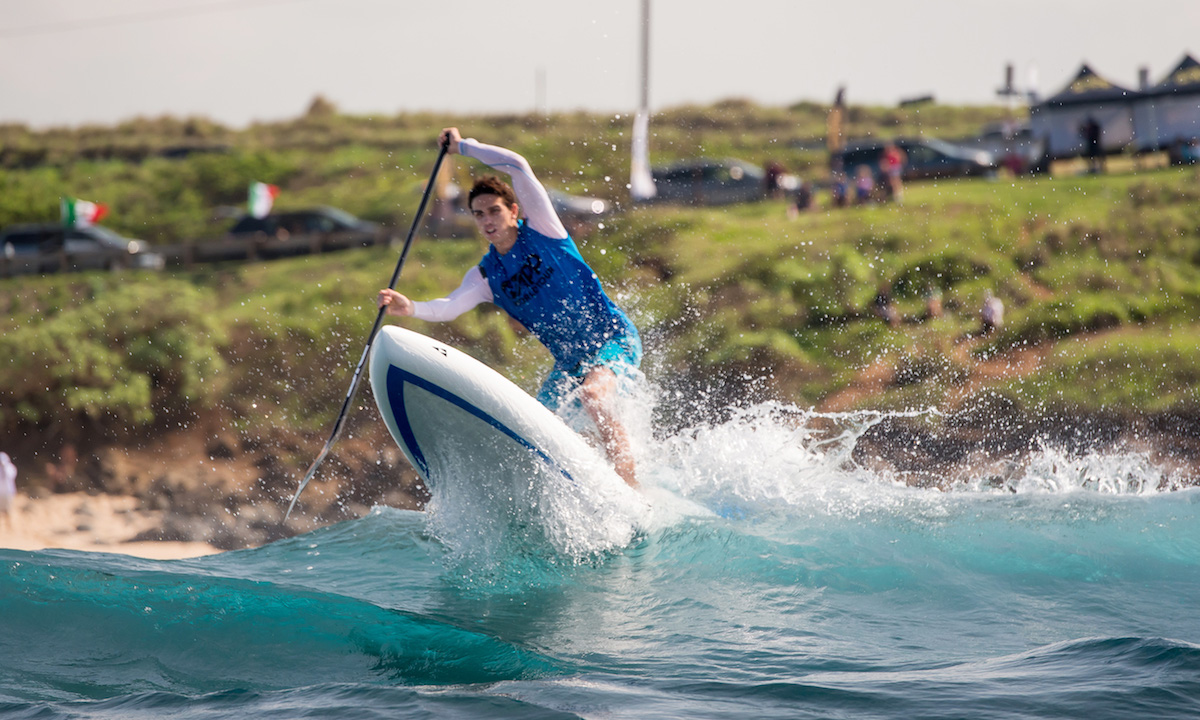 SIC Maui athlete Kody Kerbox riding the RS 12.6. | Photo courtesy: SIC Maui
The RS has been a top finisher against the world's elite paddlers in races such as the Olukai, Association of Paddlesurf Professionals Tour – Ho'okipa Beach on Maui, the Carolina Cup and on The Euro Tour. These boards have been tested more than any other race board in SIC history and have proven to be race ready.
The RS uses lightweight SCC (Single Carbon Composite) construction and has a high volume and low cockpit standing area which brings paddlers closer to the water. This setup gives paddlers greater output while minimizing shoulder fatigue. The bottom under tuck is relatively small, providing a large stability platform underfoot. In the back, the wide tail creates parallel rails which help with direction control. Together, this makes the RS incredibly stable without sacrificing speed.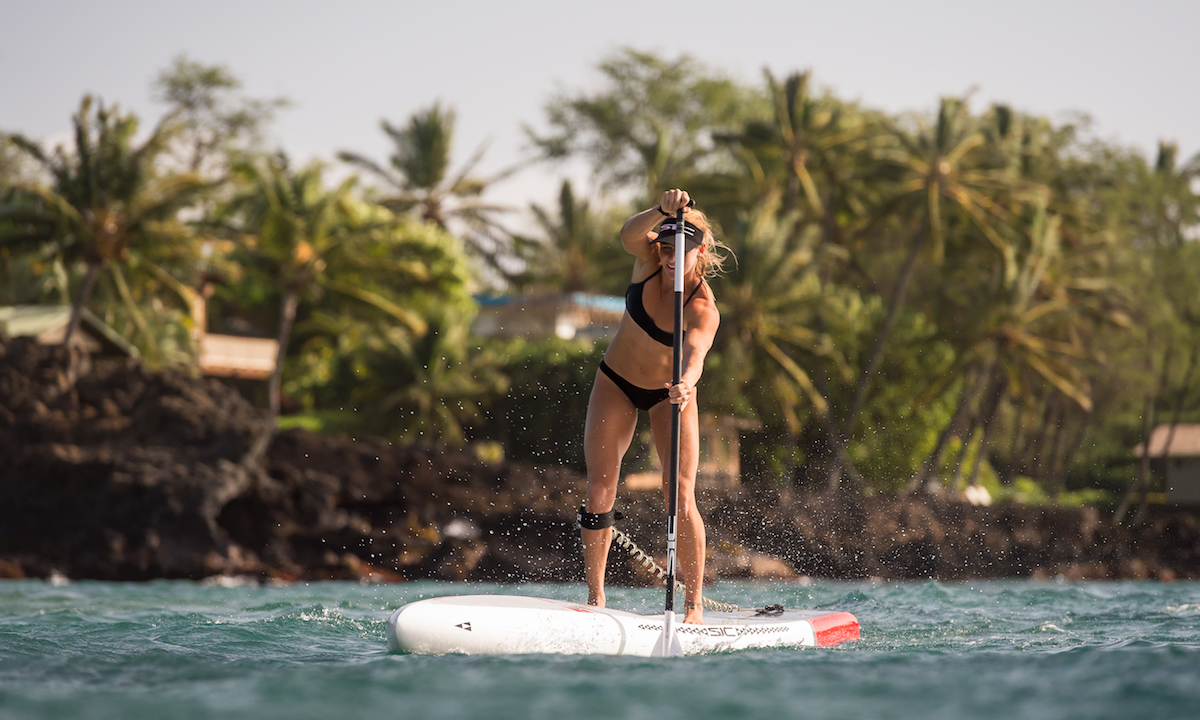 Seychelle hitting the waters on the SIC Maui RS 14.0. | Photo courtesy: SIC Maui
"All in all the RS is our most versatile race board out there. I'm proud of how this model evolved. Team collaboration between Seychelle, Tamas, Kody, and Lina – it was awesome. And with the lightweight SCC construction and several choices in width and length, this board will be a winner," said Raaphorst.
About SIC Maui
SIC is the stand up paddling industry's premiere manufacturer of high quality, race proven stand up paddleboards and accessories. Founded on the island of Maui and cultivated on a legacy of world class open ocean racing, SIC is an authentic stand up paddleboard maker proud to lay claim to a heritage of designing the most winning board. Share together with our team of elite athletes, brand ambassadors and customers around the globe. Five Star Performance is our motto and we wear it with pride each day through our commitment to extending the SIC experience on and off the water to our growing family. SIC is committed to delivering the very best paddling can offer; for any condition, discipline or ability level. For more information please visit www.sicmaui.com
[ad_2]
Source link