[ad_1]
EL SUNZAL, El Salvador – 27 National Surfing Teams are set to compete for Gold Medals at the 2019 Surf City El Salvador ISA World SUP and Paddleboard Championship November 24 – December 1. The 27 teams are comprised of more than 150 athletes, featuring the top talent of the sport.
Leading the strong contingent of talent that will represent their nations are past ISA Gold Medalists that include Casper Steinfath (DEN), Candice Appleby (USA), Connor Baxter (USA), Zane Schweizer (USA), Jade Howson (USA), Titouan Puyo (FRA), Izzi Gomez (COL), Shakira Westdorp (AUS) and Arthur Carvalho (BRA).
Many attending athletes are coming off medal performances at the Lima 2019 Pan American Games, in which the ISA successfully included SUP Racing, SUP Surfing, Shortboard, and Longboard for the first time in the event's history.
USA's Baxter, Appleby, and Daniel Hughes, Brazil's Vinnicius Martins, Colombia's Izzi Gomez, Peru's Itzel Delgado, Tamil Martino, and Vania Torres, and Puerto Rico's Maricarmen Rivera all made history as the first standUp paddle athletes to stand on the podium at the Pan Ams and will compete under their flags in El Salvador.
Full team rosters will be posted prior to the start of the event.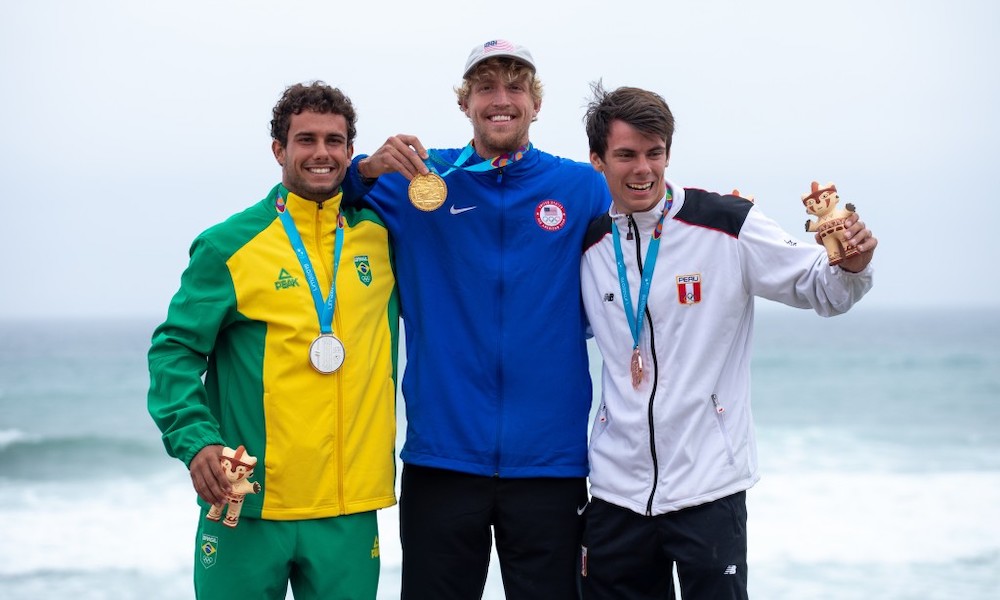 From left to right: Brazil's Vinnicius Martins, USA's Connor Baxter, and Peru's Itzel Delgado display their medals on the Men's SUP Racing podium at the Lima 2019 Pan American Games. | Photo: ISA / Pablo Jimenez
The World Championship will take place at El Salvador's iconic right point break of El Sunzal, providing both excellent point break waves for the SUP surfers and a technical challenge for the race courses that will utilize the surf. 2019 will mark the eighth edition of the event, El Salvador being the seventh country host country (Peru, Nicaragua, Mexico, Fiji, Denmark, China).
As the long-time, undisputed World Championship for SUP, the event has crowned annual World Champions in the divisions of SUP Racing, SUP Surfing, and Paddleboard since 2012. Under the leadership of the ISA, SUP has experienced an explosion of global growth since the event's inception fueled by inclusion in Olympic Movement multi-sport events such as the Pan American Games, Central American Games, and Bolivarian Games.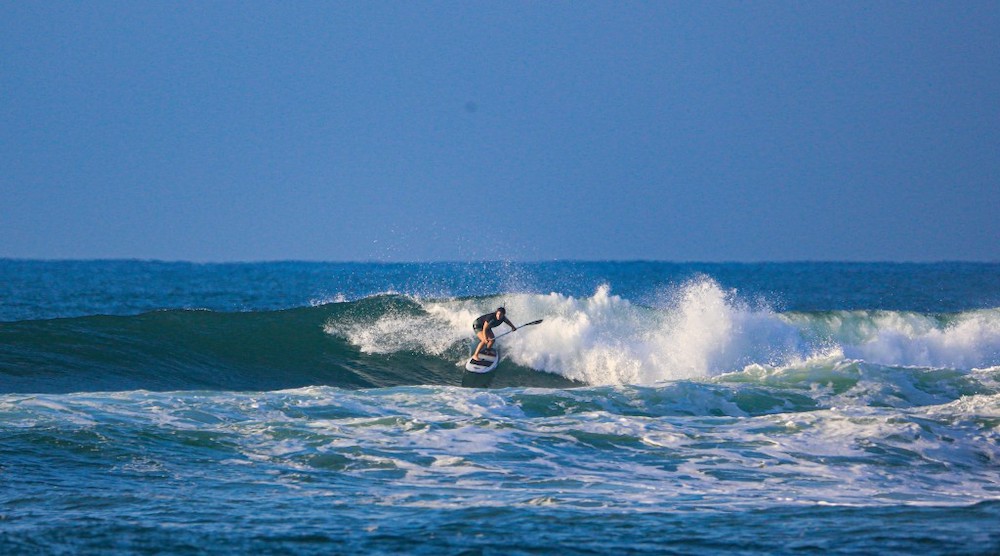 Josselyn Alabi knows El Sunzal as well as anyone and will put her local knowledge on display for Team El Salvador. | Photo via: ISA
ISA President Fernando Aguerre said:
"We are proud to continue uniting the world's best athletes in peace, this time on the beautiful shores of El Salvador. This edition of the ISA World SUP and Paddleboard Championship will be another steppingstone in our commitment to develop and grow the sport, providing more opportunities to athletes across all continents of the globe. I am looking forward to a week of competition, camaraderie and high performance where the world's best give it their all in the name of their nations."
The schedule for the 2019 Surf City El Salvador ISA World SUP and Paddleboard Championship will be as follows:
November 24
Opening Ceremony
SUP Sprint Races
November 25
November 26
Technical Race Preliminary Rounds
Team Relay Preliminary Rounds
Team Relay Final
November 27
Technical Race Finals
November 28 – December 1
SUP Surfing
December 1
About the International Surfing Association:
The International Surfing Association (ISA), founded in 1964, is recognized by the International Olympic Committee as the World Governing Authority for Surfing. The ISA governs and defines Surfing as Shortboard, Longboard & Bodyboarding, StandUp Paddle (SUP) Racing and Surfing, Para-Surfing, Bodysurfing, Wakesurfing, and all other wave riding activities on any type of waves, and on flat water using wave riding equipment. The ISA crowned its first Men's and Women's World Champions in 1964. It crowned the first Big Wave World Champion in 1965; World Junior Champion in 1980; World Kneeboard Champions in 1982; World Longboard Surfing and World Bodyboard Champions in 1988; World Tandem Surfing Champions in 2006; World Masters Champions in 2007; World StandUp Paddle (SUP, both surfing and racing) and Paddleboard Champions in 2012; and World Adaptive Surfing Champions in 2015.
[ad_2]
Source link