[ad_1]
More than 2.8 million people have taken up stand up paddle boarding in the U.S. alone and it has become the fastest growing water sport across the world. But are you worried about the risk of injury? Whatever your age or fitness level, standup paddling is a fun and healthy hobby that anyone can try. But with all new types of sport and physical activity, you need to be responsible to ensure your safety on the water and to keep your elbows and wrists in good paddling shape. Whether you are new to standup paddle boarding or already pretty experienced, it can be useful to know a few simple tricks that can help you improve your SUP experience while helping you reduce the risk of injuries.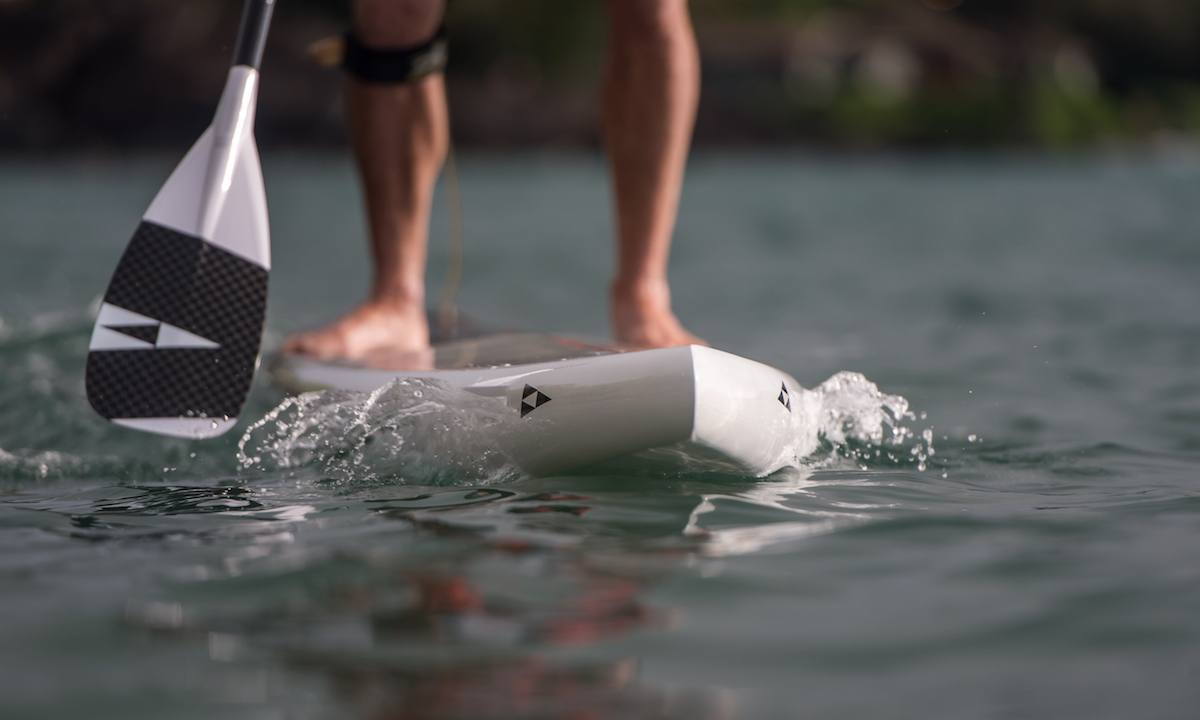 Photo Courtesy: SIC Maui
Use The Right SUP Equipment
There are many great destinations to test out your SUP skills, but getting the wrong equipment will only set you up for failure, even before you have gone out on the water. Getting the right board is crucial, especially when you're just starting out. If you are a SUP beginner, then you'll likely find it difficult to balance on the board at first if it isn't wide enough, so you need to make sure you get a board that is firm, sturdy and stable. If you get a board that's too short, then it likely won't hold your weight. Likewise, the length of the paddle should be adjusted to match just above your height too. If you use a paddle that's too long or too short, you won't just find paddle boarding so much harder, but your body will have to work much harder and could end up with sore, aching muscles.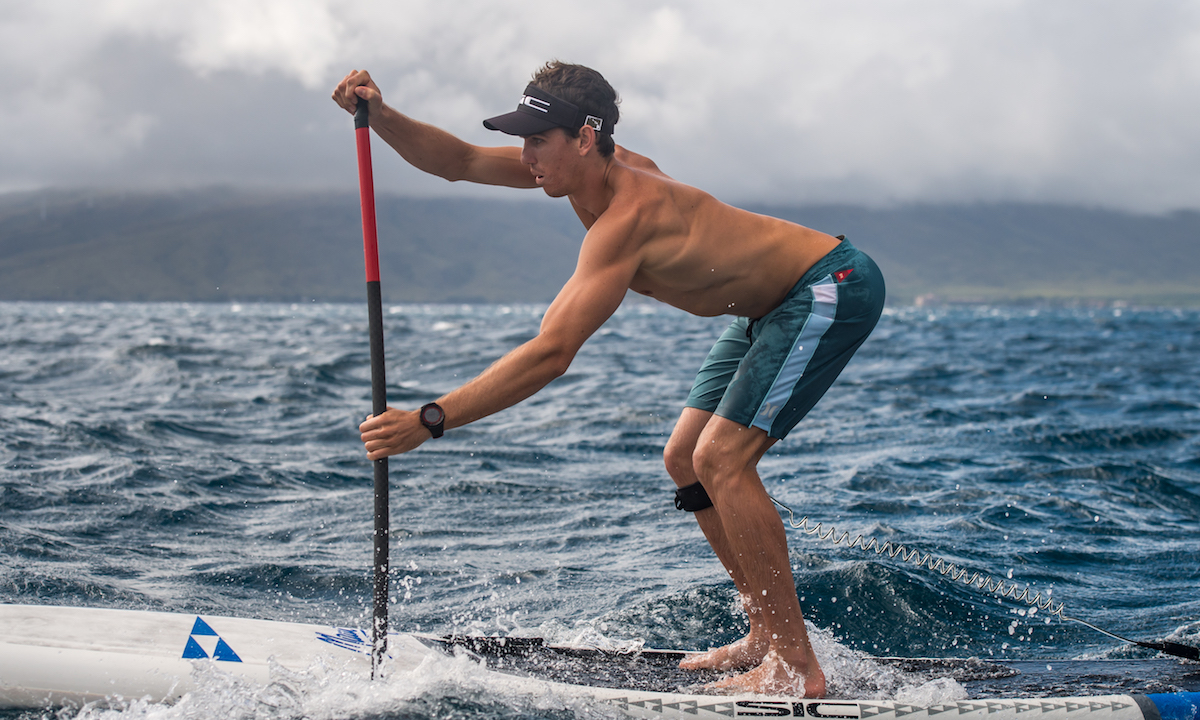 Photo Courtesy: SIC Maui
Develop a Good Stroke Technique
As with any water sport, it's important that you understand how to reduce stress and trauma on your body . The most common but easy mistake to make by those just starting out is to hold the paddle incorrectly. This isn't just poor technique; it could actually cause you to get injured. The paddle blade has to move the right way and should slope at an angle from you. By doing this, you will achieve a smoother stroke and cause much less stress on your shoulders and elbows. Stroke technique is one of the most important ways you can reduce injury, while also being able to successfully propel yourself forward. You'll find that some paddles are entirely straight, and you can then use the paddle to dig into the water and then push yourself forward. Some paddles, however, have a bend in the shaft, called the elbow, and you can use this as a pivot to keep your lower hand steady while using your top hand to make most of the movement. This will also reduce how much twisting is needed by straight paddles.
Rotate Your Torso to Reduce Injury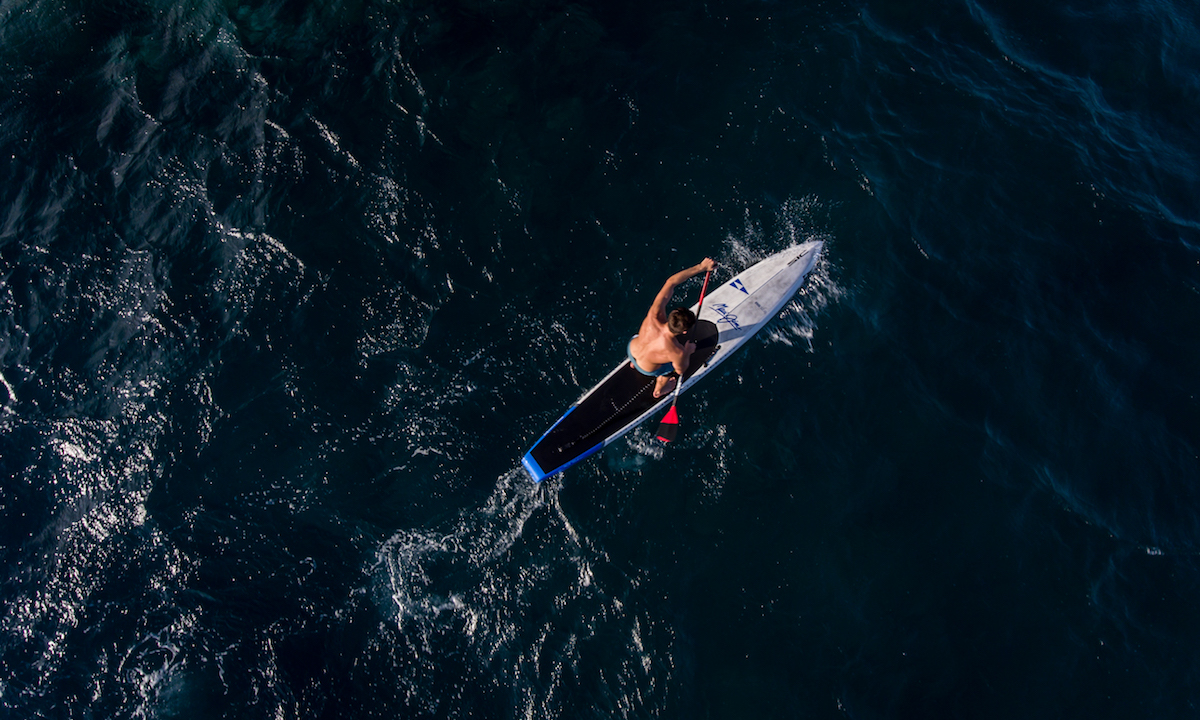 Photo courtesy: SIC Maui
As your paddle enters the water, rotate your torso and stack your shoulders as you initiate your stroke, this will engage the larger, stronger muscles of your hips and core to power through the water. This creates a much more efficient stroke as it enables your bigger, stronger muscles to do most of the work, instead of using your smaller arm muscles. If you don't rotate and also reach too far forward as you paddle, you will likely be relying on your arm muscles alone, which can get tired and strained quickly and become increasingly susceptible to sustaining an injury.
Standup paddle boarding is making a huge splash around the world. If you want to give it a try, making sure you are properly equipped, know how to hold the paddle correctly and the basics of good stroke technique along with how you use your body on the board, will help you avoid injury. After all, most injuries out on the water are preventable, so make sure you are prepared and always respect the power of the water.
For more SUP tips, click HERE.
© Supconnect Copyrighted Exclusive Content
[ad_2]
Source link