[ad_1]
The world's leading inflatable SUP brand, Red Paddle Co, have just launched their new spring campaign; Just Add Air will shine the spotlight on ways to get outdoors and take to the water with friends and family this year.
#JUSTADDAIR
Red Paddle Co will be inviting everyone to get outside and back to nature this World Earth Day (22nd April 2019). The 'Just Add Air' initiative will encourage people of all walks of life to embrace the benefits of paddle boarding and the great outdoors over the coming months. To kick things off, Red Paddle Co are promising to deliver important water safety, conservation, education and training where it is needed most. For every Facebook and Instagram post of paddlers enjoying the great outdoors, Red Paddle Co will pledge an hour of tuition and support to their trusted partners who are working tirelessly to address water safety awareness and environmental issues globally*. Simply tag @redpaddleco and use #justaddair to make your posts count.
Photos Courtesy: Red Paddle Co
Head of Marketing, George Shillito explains, "Just Add Air is a phrase we often throw around here at HQ. It is a phrase that is just as relevant for humans as it is our inflatable boards – life is better if you JUST ADD AIR. As lovers and advocates of adventure, we have both personally and vicariously (through our worldwide community of paddlers) seen the undeniable impact of time spent on the water and the importance of basic water safety education. The movement is our way of giving a little back so even more people can benefit and experience the positive effects of being in nature."
Red Paddle Co was born out of a desire to make exploring your world even easier than ever before. Using state-of-the-art inflatable technology the brand has always strived to make the most durable, reliable and transportable paddle boards on the planet. All Red Paddle Co inflatable boards come with a double chamber Titan-pump to half the time it takes to inflate your board allowing you to explore your world more than ever before, put simply – Just Add Air.
*Red Paddle Co is working with key partners in India and Bangladesh to provide equipment to deliver important key water safety messaging and training. The Red Foundation aims to deliver at least 1000 hours of tuition globally by 2022 in places that need it most.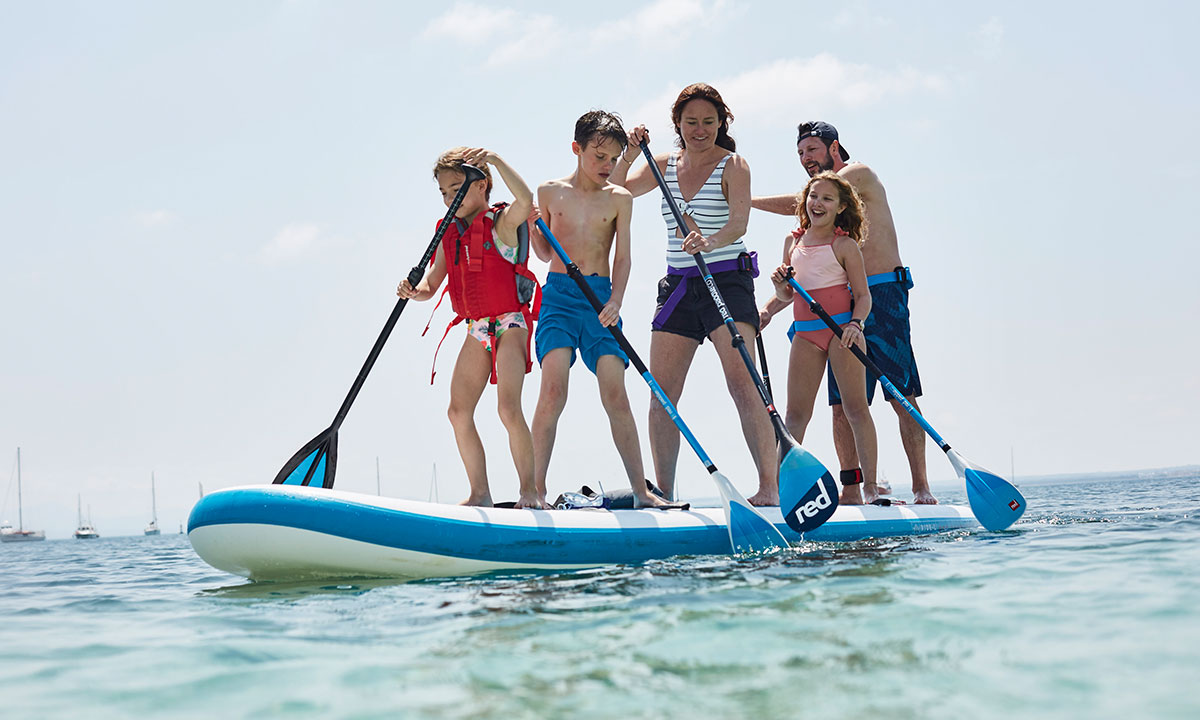 Photo Courtesy: Red Paddle Co
About Red Paddle Co:
Red Paddle Co is the world's leading inflatable paddleboard brand and believe that riding an inflatable SUP shouldn't mean you have to compromise on performance, looks or quality. The award-winning boards go through the world's toughest quality control testing to make sure they're strong, durable and up to the high-quality standards Red Paddle Co expect. You can pack your board into a bag and go wherever you want, whenever you want. You can throw it in the car, take it on a plane or carry it on your back anywhere in the world. Learn more at redpaddleco.com
[ad_2]
Source link