[ad_1]
HOOD RIVER, Oregon – SIC Maui, the stand up paddling industry's premiere manufacturer of high quality, race proven stand up paddleboards and accessories, has announced its title sponsorship of the 2019 Gorge Paddle Challenge. Now in its 9th year, the Gorge Paddle Challenge has become one of the most prestigious SUP events in the world and is recognized as a WPA-sanctioned race. SIC has been a proud supporter of the Gorge Paddle Challenge from its beginning and is excited to build on this partnership in 2019 as the event's title sponsor.
SIC and the Gorge Paddle Challenge both share deep roots in the downwind paddling community, as well as a proven commitment to paddlers of all ages and skill levels.
"SIC and the Paddle Challenge share a commitment to both elite athletes and recreational paddlers alike, and we know this shared commitment will make for an excellent partnership," said Erin Gates, Gorge Paddle Challenge Partner. "With other exciting changes in store for the 2019 SIC Gorge Paddle Challenge, we are super stoked to have SIC on board as our partner for this summer's epic event!"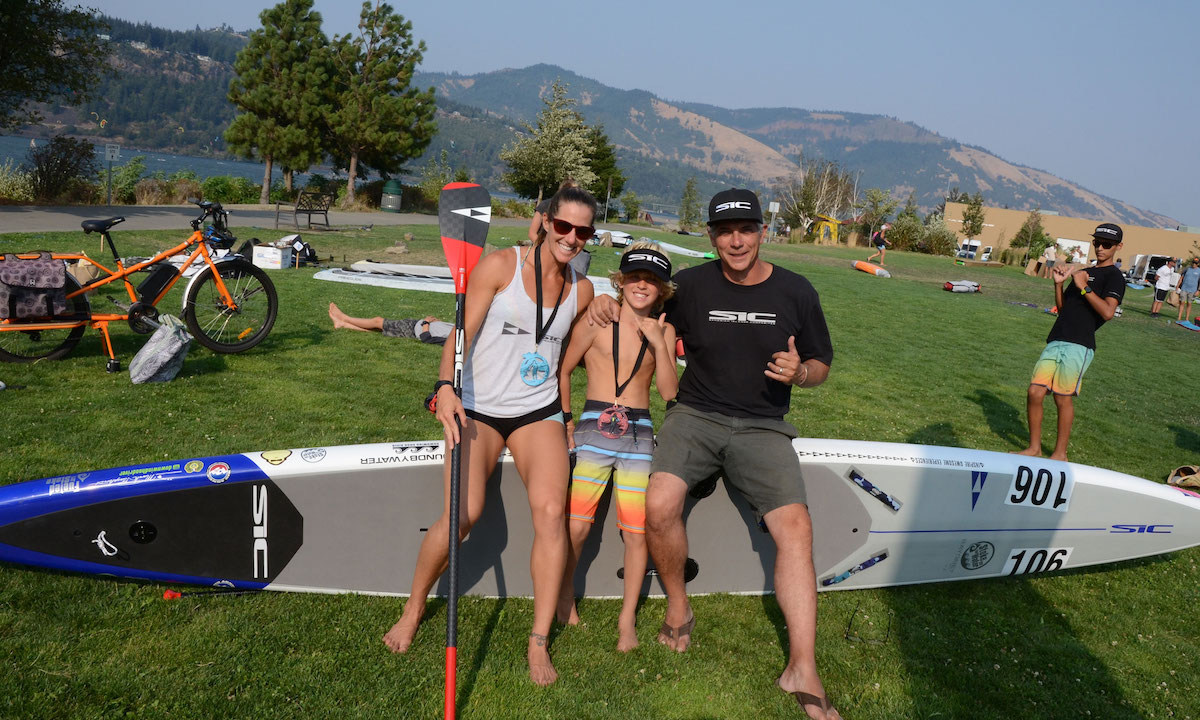 Elite athletes and groms alike feeling the stoke at the 2018 Gorge Paddle Challenge. | Photo by: SIC Maui
The Gorge Paddle Challenge hosts two full days of exciting competitions, for all ages and race classes, including its now iconic Double Down race (2 back to back downwinders) for the elite paddlers as well as technical and youth races. More than just a race, the two-day festival welcomes athletes, enthusiasts, and families alike to participate in a fun-filled weekend of competition and entertainment.
"This year promises to be full of fun for the whole family," said Gates. "So plan your trip now for the 2019 SIC Gorge Paddle Challenge!"
The SIC Gorge Paddle Challenge will take place August 17-18, 2019. For more information on the course and event registration, head to www.gorgepaddlechallenge.com. For more information on the SIC Maui brand and products, visit www.sicmaui.com, and follow SIC on Instagram @sicmaui and Facebook @sicmaui.
About SIC Maui
SIC is the stand up paddling industry's premiere manufacturer of high quality, race proven stand up paddleboards and accessories. Founded on the island of Maui and cultivated on a legacy of world class open ocean racing, SIC is an authentic stand up paddleboard maker proud to lay claim to a heritage of designing the most winning board. Share together with our team of elite athletes, brand ambassadors and customers around the globe. Five Star Performance is our motto and we wear it with pride each day through our commitment to extending the SIC experience on and off the water to our growing family. SIC is committed to delivering the very best paddling can offer; for any condition, discipline or ability level. For more information please visit www.sicmaui.com
About the Gorge Paddle Challenge
The Gorge Paddle Challenge is a celebratory SUP festival and one of the most dominant downwind events of the race season. The weekend long event features both a course race and a widely popular downwind race, with elite, open, and grom divisions. For more information please visit www.gorgepaddlechallenge.com
[ad_2]
Source link