[ad_1]
LAS PALMAS, Spain – Registration is now open for the Gran Canaria Pro-Am, stop #2 of the 2018 APP World Surfing Tour. To be held on the stunning north shore of Gran Canaria, in Las Palmas de Gran Canaria, this second and final surfing stop will deliver a spectacular next chapter for the Tour in 2018 with a pumping right hand point break to contrast the predominantly left hand beach break conditions we saw in Long Beach, NY.
The Gran Canaria Pro-Am will be the final stop of the Surfing Tour for 2018, as Sunset Beach will return as the Opener for 2019, so World Champions will be crowned in Las Palmas de Gran Canaria in December to wrap the 2018 season for the APP World Tour.
As with all APP Surfing stops, there will be an open trials event and youth focused competition to provide opportunities for all. This will of course then all culminate in the prestigious main event, where the very best athletes in the world battling it out for the World Championship Title.
For more information on the event and for online registration please go to www.appworldtour.com
Sunset Beach 2019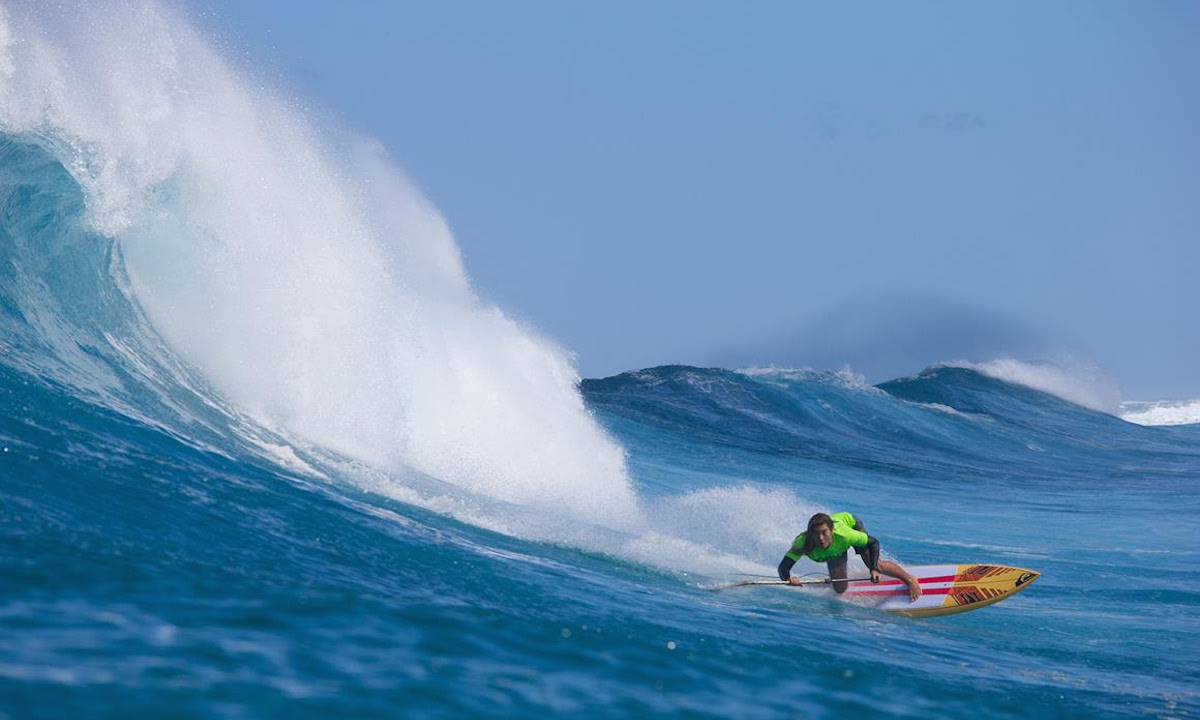 Bernd Roediger at the 2017 Sunset Beach Pro. | Photo Courtesy: APP World Tour / Brian Bielmann
The Sunset Beach Pro is back! Sorely missed in 2018, the Sunset Beach Pro will return in all its glory to the North Shore of Oahu from the 11th – 23rd February 2019. This prestigious and iconic event will once again kick off the APP World Tour in 2019, as it has done since the Tour's inception back in 2010, as we anticipate another dramatic sporting spectacle at one of the World's most infamous surfing spots. Stay tuned for Registration that will open soon at www.appworldtour.com, as well as full details on the 2019 schedule.
About the APP World Tour and Waterman League International
The APP World Tour is the Professional World Championship Tour for the Sport of Paddlesurfing (also known as SUP / Stand Up Paddling / Paddleboarding), officially sanctioned by the IOC recognized Federation for Surfing Sports, the ISA (International Surfing Association). Re-branded in 2017 as the APP World Tour (previously known as the Stand Up World Tour and Series) the APP has been crowning the sport's World Champions for both Men & Women across Racing and Surfing since 2010.
[ad_2]
Source link