[ad_1]
ENOSHIMA BEACH, Japan – With a full schedule of entertainment to come this weekend from the Trump Wetsuits Japan Pro-Am presented by Hawaiian Airlines, it all starts on Friday at 4pm Japan time with an Opening Event at Enoshima Beach consisting of a Nation's Parade and Hawaiian style Opening Ceremony.
The first full day of action will be Saturday 6th, with the Live Broadcast to open with the Morning Show brought to you by APP World Tour Hosts Beau Hodge & Anthony Vela starting at 10:50am Japan time (3:50pm HST / 6:50pm PST / 9:30pm EST on Friday 5th May for those in the US). The long distance race will then kick off at 11am Japan time LIVE at appworldtour.com.
The second day of action will kick off with the traditional Hawaiian serenaders brought to you by Hawaiian Airlines, followed by fast paced World Tour Sprint action at Enoshima Beach. The day's broadcast will go LIVE at 10:20am (3:20pm HST / 6:20pm PST / 9:30pm EST on Saturday) with the morning show with Beau and Anthony, followed by the start for the sprint elimination at 10:30am. 
Each day will be wrapped with a post show running through the day's action, together with commentary from the Winners and key contenders throughout the weekend of World Tour competition. Make sure to join us for all the action from the 2017 Trump Wetsuits Japan Pro-Am presented by Hawaiian Airlines at www.appworldtour.com and follow us across our social media channels #appworldtour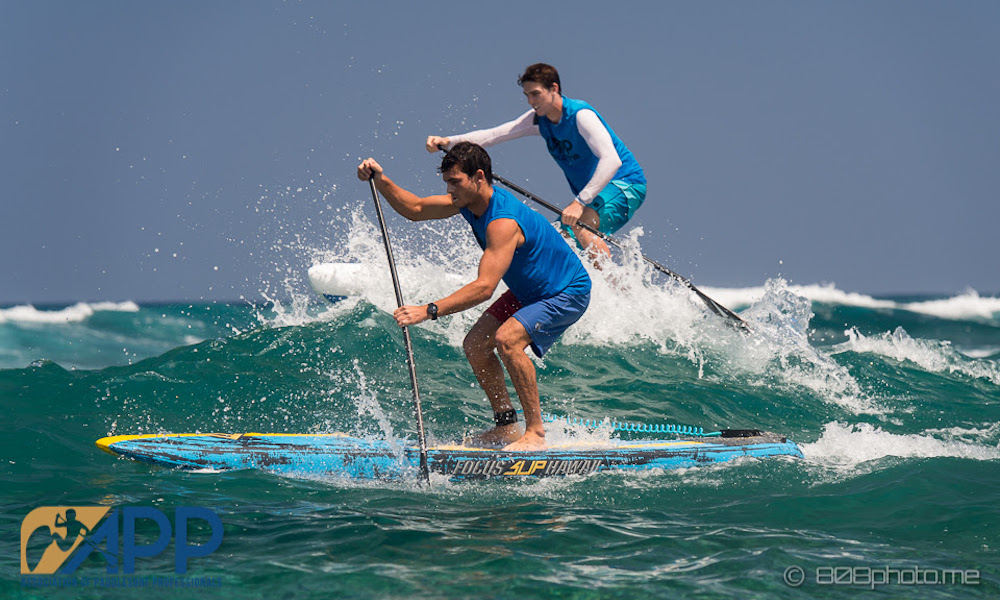 Mo Freitas leads an all star international cast coming into stop #3 of the APP World Tour, leading both Racing & Overall Rankings. | Photo Courtesy: APP World Tour / 808photo.me
Mo Freitas has had an incredible start to his year, with a 4th place finish at the Sunset Beach Pro, stop #1 of the APP World Tour in the Surf on Oahu's North Shore. He then went on to win the first racing stop of the season, stop #2 of the Tour on Maui in March, now sitting atop the Racing and Overall Leaderboard coming into stop #3 in Japan. Furthermore, Japan has always been a special place for Mo, having won the inaugural Chigasaki Pro back in 2014 and placed well in both the 2015 and '16 editions, feeling right at home in the land of the rising sun.
However, behind him is what is without doubt the most competitive field yet here at Stop #3 of the APP World Tour, with 2016 World Champion Connor Baxter (Starboard) from Hawaii right on his heels, along with Casper Steinfath (Naish) from Denmark, 2016 Champion here in Japan, Lincoln Dews from Australia and Arthur Arutkin (France) from France.
That is just the top 5 coming into this event, but with the wealth of Aussie talent such as Toby Cracknell, Michael Booth (Starboard) and Matt Nottage (Starboard), coupled with US stand out Ryan Funk (Starboard), leading local athlete Kenny Kaneko (JP Australia) and European talents Leonard Nika (Starboard) and the Hayulso brothers, it promises to be a radical and exceptionally competitive weekend of racing as stop #3 of the 2017 APP World Tour promises to entertain!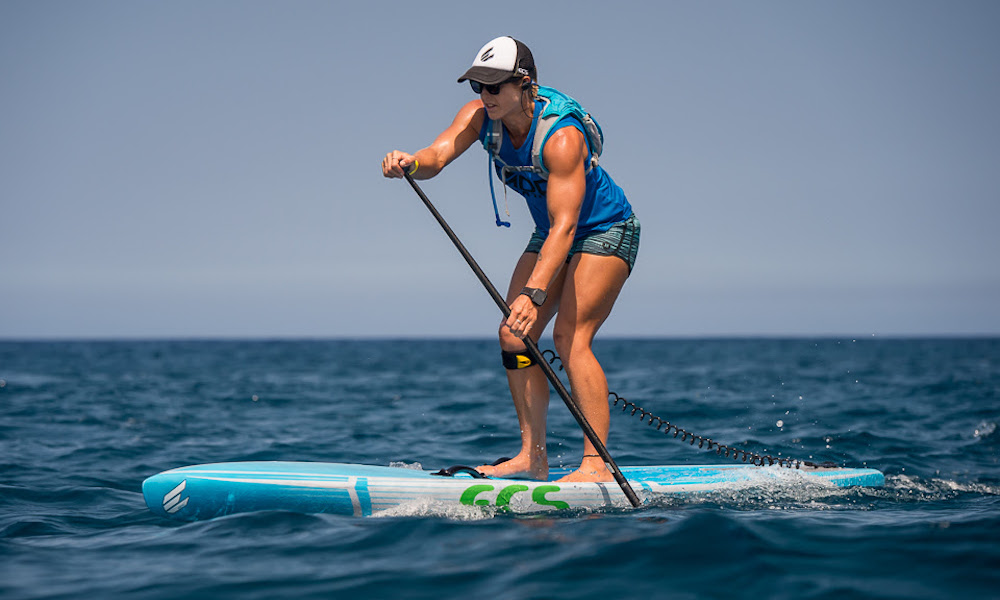 Terrence Black will be wearing the yellow jersey for the women with an equally stacked field of talent set to battle it out in Japan. | Photo Courtesy: APP World Tour
Terrene Black had an exceptional start to the year in Hawaii, with a strong finish at Sunset, followed by an impressive win at the Maui Pro-Am back in March, putting her on top of the leaderboard coming into stop #3 in Japan.
Terrene has long been known as a powerhouse in distance paddling, with a victory under her belt in the Molokai to Oahu, 32 mile distance, but demonstrated her versatility by taking victory in the Surf sprints at Ho'okipa at Stop #2 on Maui. However coming into Japan, a far more controlled environment, it will be interesting to see how she fares amidst some intense competition.
2016 World Champion Fiona Wylde (Starboard, Werner Paddles) is right on Terrene's heels and currently sitting on top of the Overall Leaderboard for both Surfing and Racing. She narrowly missed out on victory here in Japan in 2016, just falling short to friend Angie Jackson from Australia, so she will be looking for redemption here in 2017.
Angie Jackson counted Maui as a discard, so she will be looking for a strong finish here in Japan to get her Title campaign underway in 2017 at what is her favorite stop on Tour. What's more, you can never count out the ever impressive Candice Appleby who put together an undefeated season in 2015 to take the World Title and will be looking to come back with a vengeance after a slow start on Maui.
Beyond these leading lights, watch out for Sonni Honscheid (Starboard) from Germany, who won the long distance on Maui and was victorious at home in Germany in 2016, as well as the young gun Annie Reickert from Maui. Local standout Takayo Yokoyama will be dangerous, along with international wildcards from Australia, Europe and beyond. Watch it all go down LIVE at www.appworldtour.com and follow across social media channels #appworldtour
About the Waterman League Group and the APP World Tour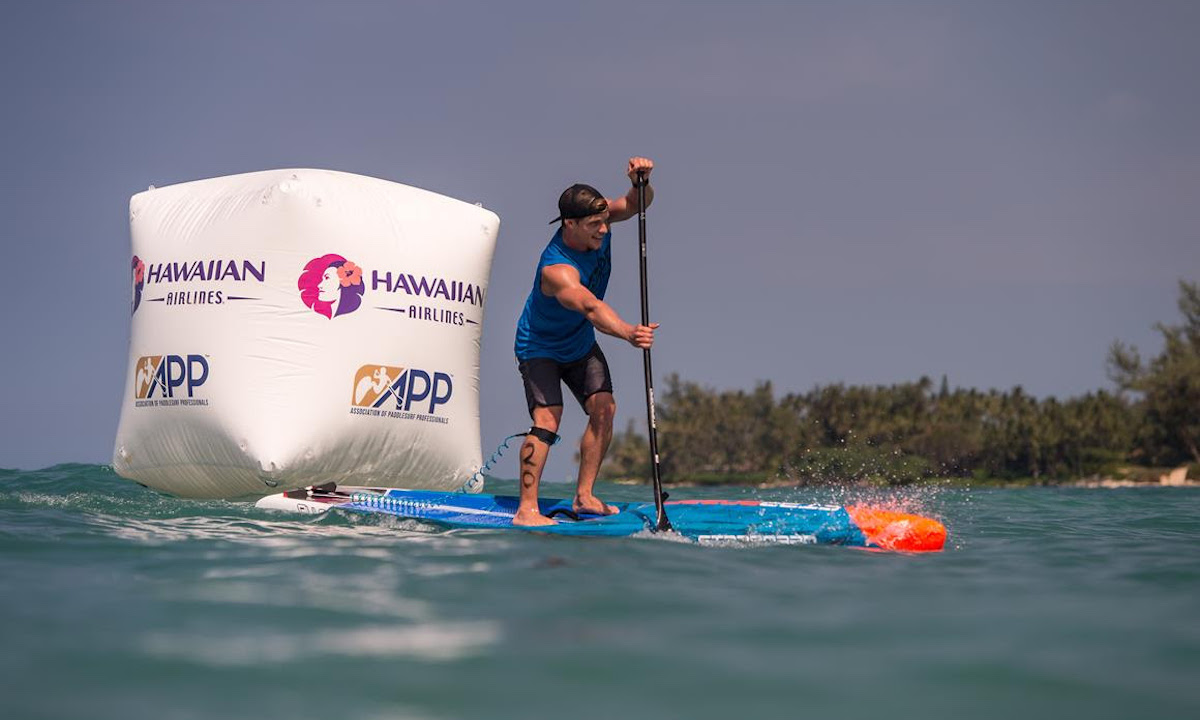 Australia's Michael Booth competing in Maui. | Photo Courtesy: APP World Tour
The Waterman League Group is an event management and media production company headquartered in Hawaii focused on developing multi-disciplined water sports. The term 'waterman' refers to versatile athletes who can engage in various forms of water sports at the highest level.
As founders of the World Championships for paddlesurfing (also known as stand-up paddling), the Waterman League has been crowning Men's and Women's World Champions for both racing and surfing since 2010, with flagship events across the Americas, Asia, Europe and the Middle East, now branded as the APP World Tour.
The APP World Tour produces a complete inventory of programming, including live and post produced broadcasts from all its events, with distribution to over 100 countries worldwide via premier global networks such as CBS Sports and Fox Sports Australia, supported by IMG Media. Information is available at appworldtour.com and fans can follow events @appworldtour on Facebook and Instagram.
For more SUP Race news, click HERE.
[ad_2]
Source link