[ad_1]
SAN DIEGO, California – After personally paddling, weighing, and thoroughly testing 70+ boards, our expert staff has selected the best standup paddle board 2017 models. These are designated by the "A" grade and organized by categories (inflatable, all-around, touring, etc).
The Supconnect team traveled across 3 states and spent 8 months individually assessing each one of the boards, counting a total of 23 metrics per board and consistently applying them across all products. The end result: simply the most comprehensive, consumer-friendly, value-added review platform in the standup paddle world.
See a preview of some of the best-rated paddle boards below.
Pelican Antigua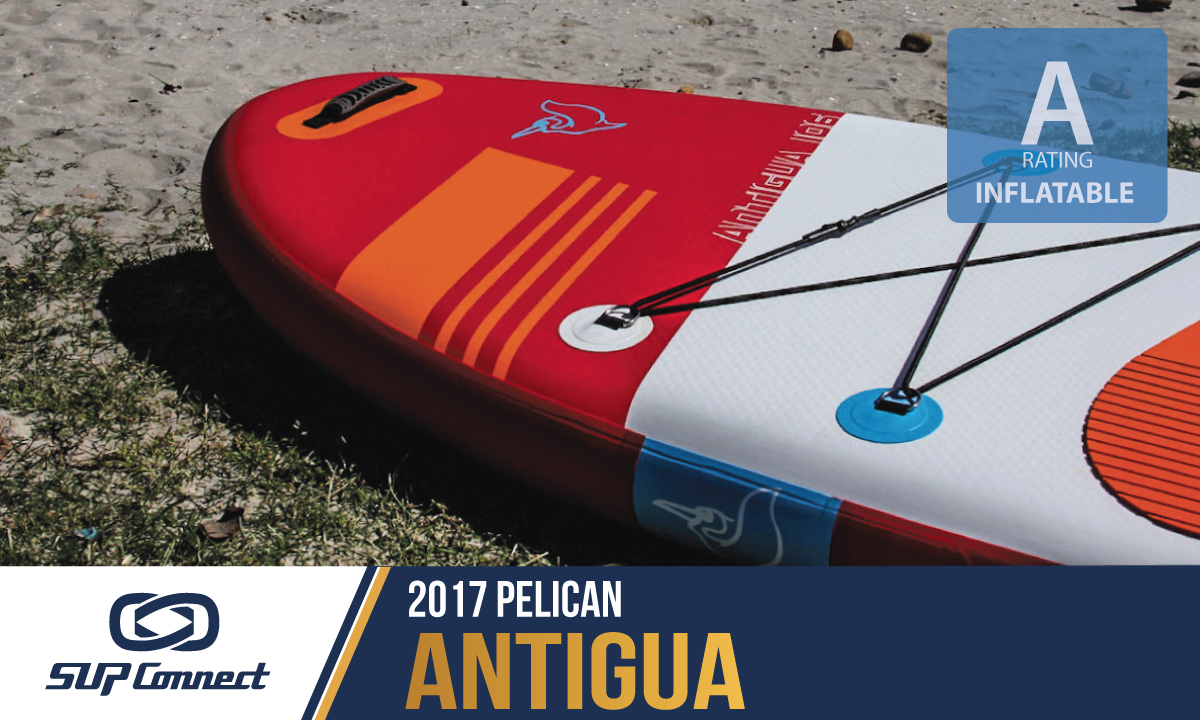 About the board: The Antigua is a beginner, inflatable board, offered at some of the lowest price-points in the market, but packing lots of value with beautiful graphics, a nice pump, and an all-around great package. It naturally misses some of the features of intermediate, advanced boards, such as faster glide, reinforced rails, and a more premium bag. But it is an excellent value for that beginner, price-point inflatable board, well deserving of Supconnect's "A" grade. Read more HERE.
SIC Maui Air Glide Flow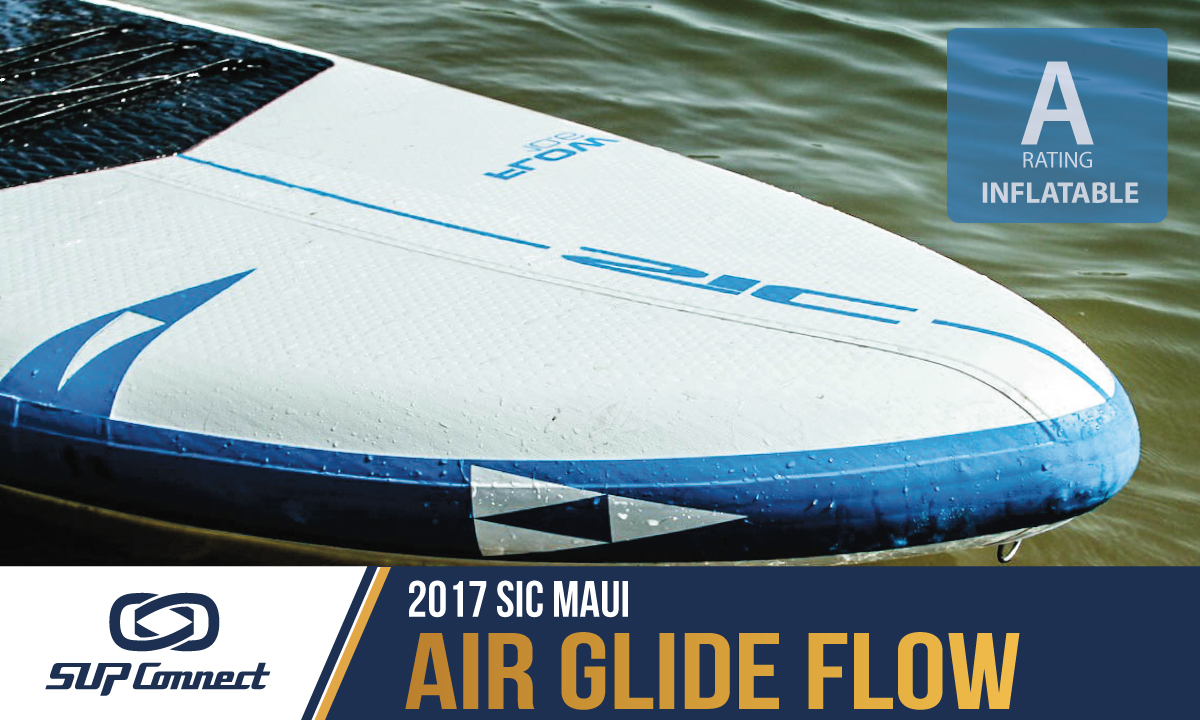 About the board: The Air Glide Flow from SIC Maui is an inflatable, all-around board, perfect for beginner paddlers and is at an affordable price point under $1,000. The board has a very clean look and takes a simplistic approach with graphics and colors. The packaging that the board comes in is stunning and has a very high-quality, premium feel to it. The board is lightweight thus making it easy to carry and has FCS II tool-less fin compatibility giving it a great value for its price. The high-quality packing and materials combined with the premium look and feel make the board merit the Supconnect "A" grade. Read more HERE.
Slingshot Crossbreed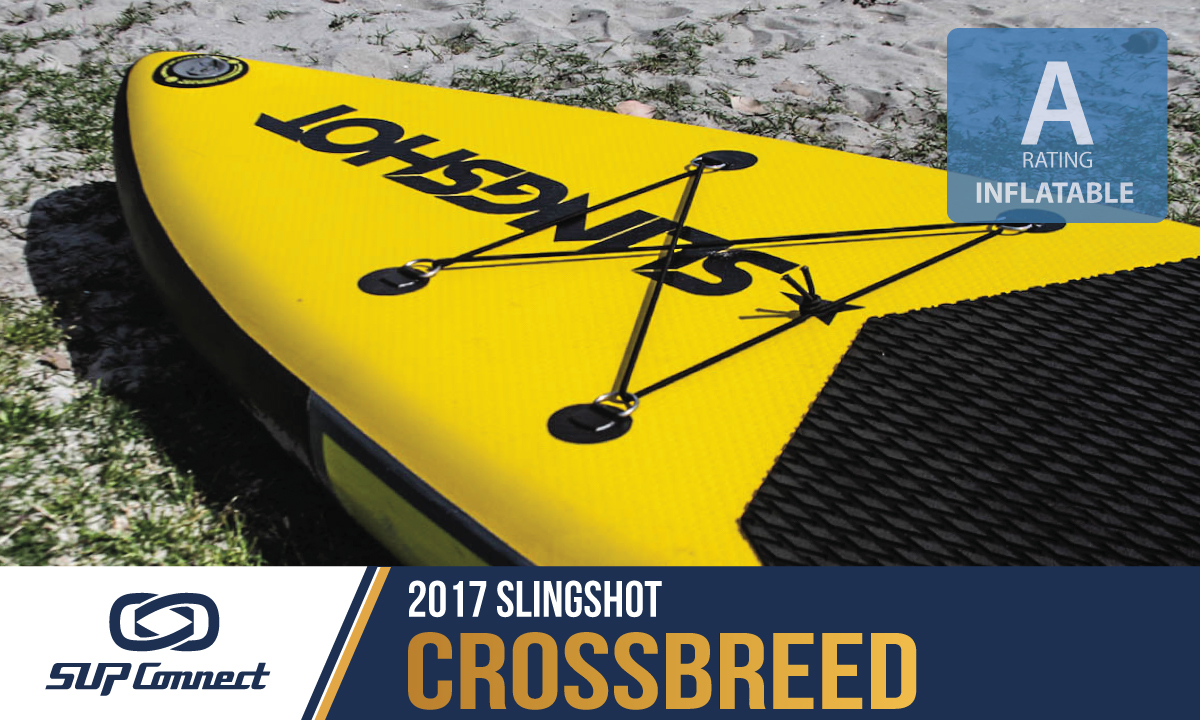 About the board: Slingshot's Crossbreed Inflatable is a stable, beginner-friendly board great for all-around paddling and/or short-distance touring. The Crossbreed has some nice looks, coming with a solid yellow throughout most of the board keeping it simple and striking. (The board is also offered in three other colors: Blue, Red, and Green.) At a very affordable price point the Crossbreed has premium qualities to it coming with a nice carrying bag, strong dual-action pump and FCS II fin, among other items, easily making this board a great value for its price and deserving of Supconnect's "A" grade. Read more HERE.
Boardworks Shubu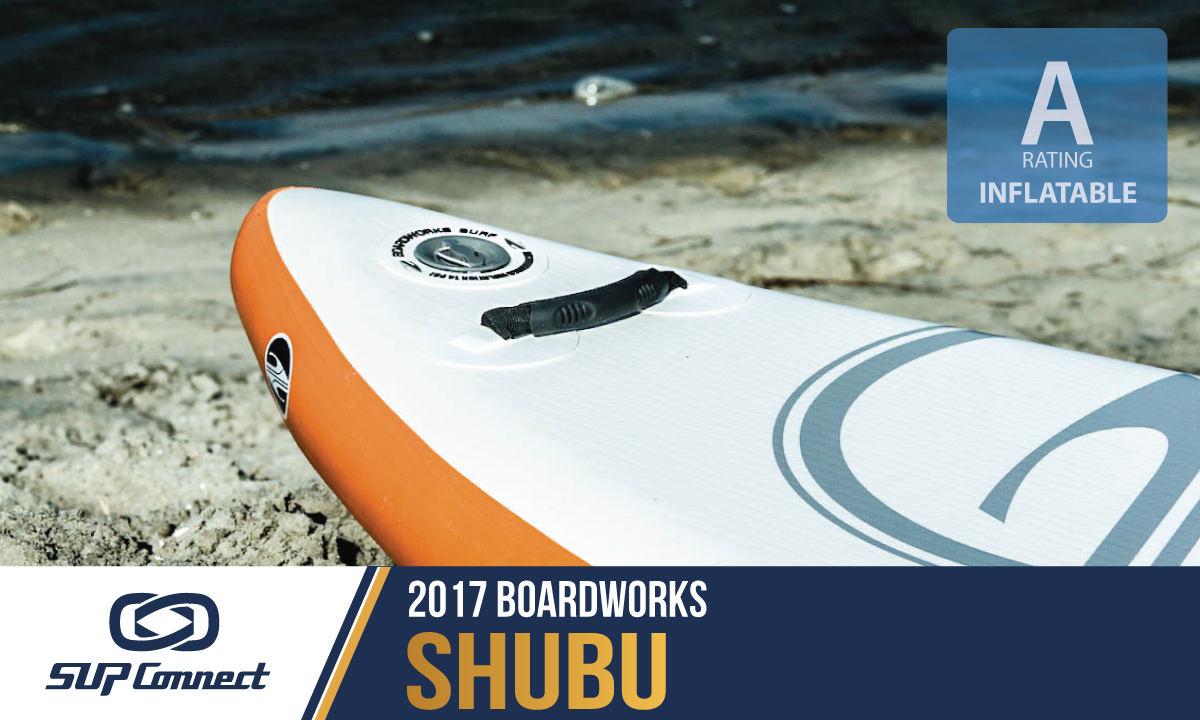 About the board: The Shubu is a very stable, inflatable board that is great for beginners. The board takes the simple route in terms of looks, coming with a limited play on color and graphics however, it offers unique features having two side-bite fins and with the option of adding a third, FCS II center fin into the center fin box which is unusual for inflatables. It has reinforced rails and an arch bar in the center to help with rigidity and comes in a nice portable bag and has a repair kit in case of damage. The board has premium qualities for an affordable price, meriting it Supconnect's "A" grade. Read more HERE.
Starboard Touring Zen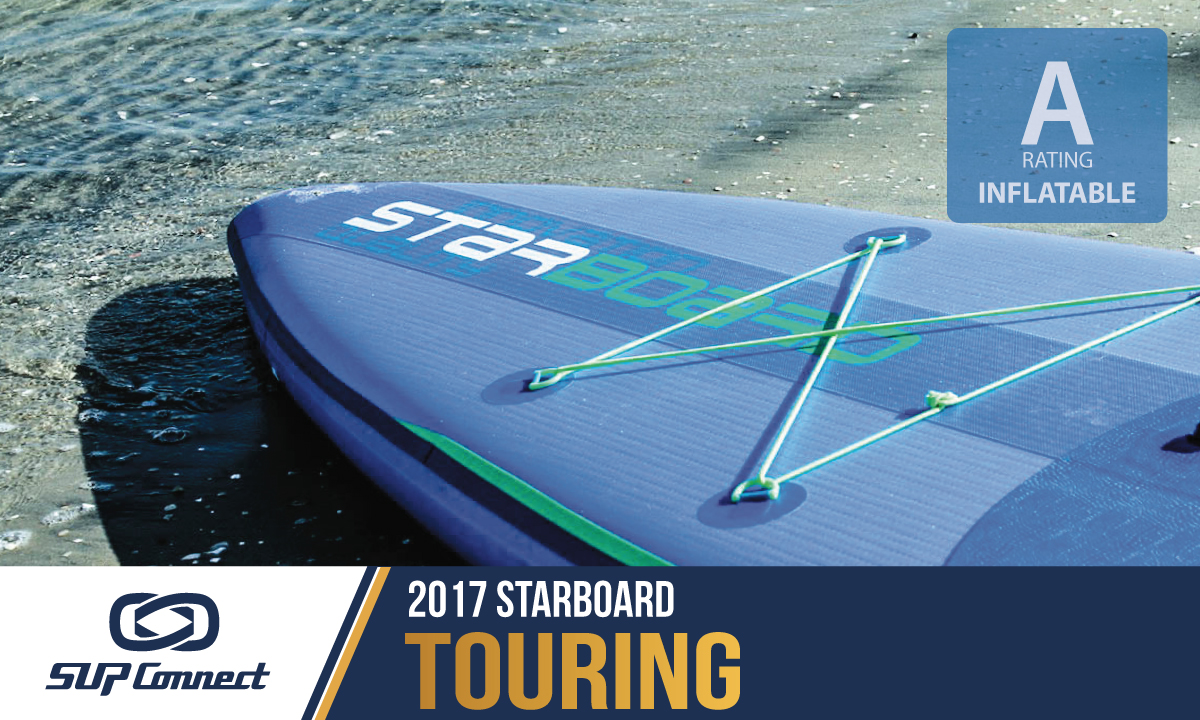 About the board: The Touring Zen is an inflatable board great for paddlers of all skill levels. Primarily designed with touring in mind the board is great for paddling mid-range distances up to 3-5 miles max. It has some nice looks with a mix of bold colors, blues and greens that are very eye-catching. This paddle board is easy to carry being that it weighs slightly over 23 lbs and the glide feels fast which is very surprising since inflatables aren't usually fast. The board comes with a tool-less FCS II fin which is a perk and also has an FCS adaptor on the deck of the board which is unusual to have on an inflatable. The board has premium features at an affordable price thus deserving Supconnect's "A" grade. Read more HERE.
Surftech Generator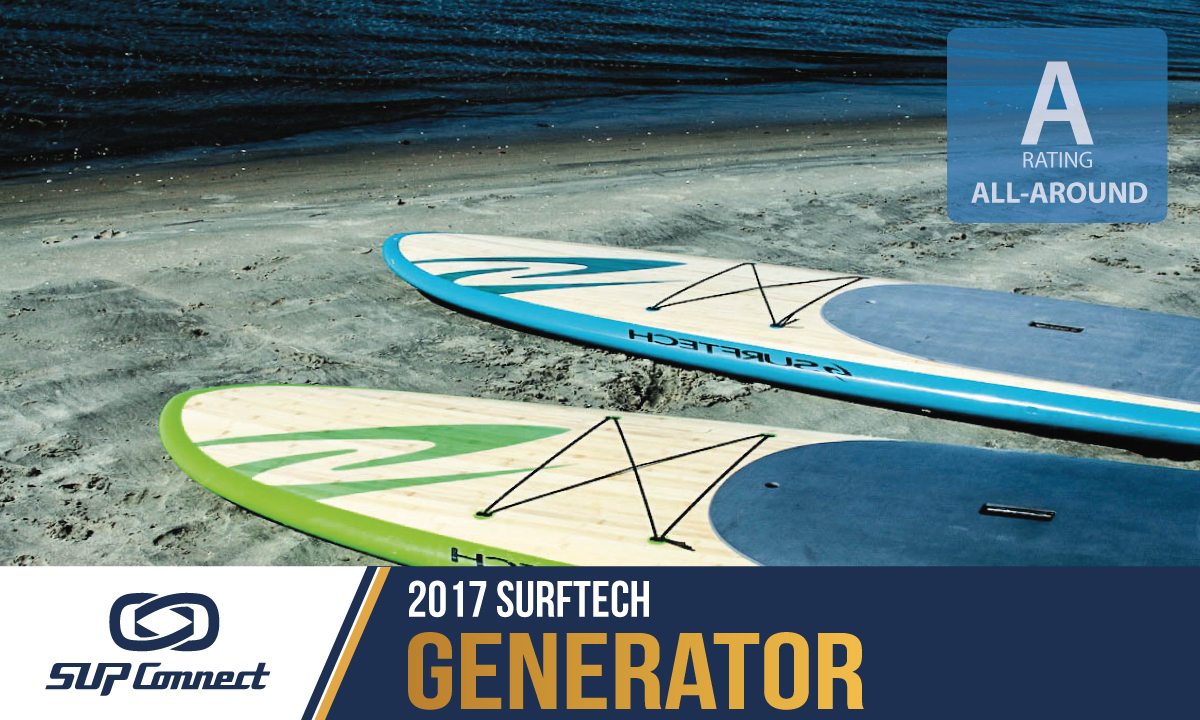 About the board: The Generator is a beginner, non-inflatable board, offered at an affordable price but has a premium look. The board is very stable, lightweight and has some gorgeous looks, coming with an exceptionally beautiful play on color and graphics. The bamboo construction combined with either green or blue accent colors make the board really stand out. The board is best suited for short-range paddling around the beach and dock and is a great board that the entire family can enjoy. Its premium look and lightweight feel alone warrant Supconnect's "A" grade. Read more HERE.
To view all 19 models that received Supconnect's "A" grade, CLICK HERE.
To see all paddle board reviews, click HERE.
© Supconnect.com Copyrighted Exclusive Content
[ad_2]
Source link