[ad_1]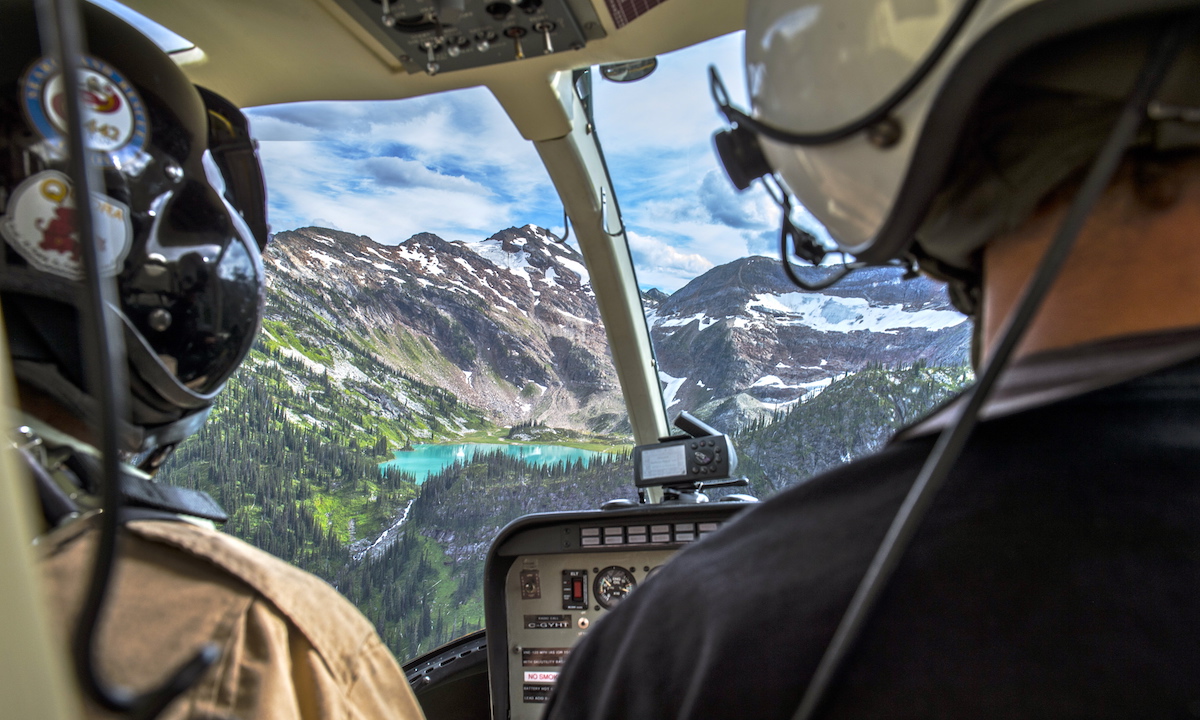 Coming in for a beautiful landing. | Photo: Deanna Kristensen
British Columbia, Canada – If you're yearning for an adventure that takes you to beautiful and untouched places, then hold on to your seat, helicopter seat that is! Canada's first certified SUP Instructor Bodie Shandro from PaddleSurfIt.com, has started up a new Heli-SUP touring adventure during the summer months in British Columbia, Canada.
As a heli-ski guide during the winter months in the back country of British Columbia and an avid paddler in the summer months, Bodie figured why not put the two together and start up North America's first heli-sup tours. Fly into remote crater lakes in the Cariboo and Monashee Mountain Ranges out of Blue River which is home base for Mike Wiegele Heli Skiing, in the back country of British Columbia. These lakes are so remote that they don't even have names! Some lakes are linked together through a series of waterfalls and are caribbean blue in color yet freezing cold. Absolutely stunning!
Bodie Shandro exploring some of the remote lakes in Canada. | Photos: Deanna Kristensen
A helicopter will drop you off with your Surftech and NSP inflatables and you will be able to explore the lake, do a bit of hiking and explore waterfalls and glaciers nearby.
While this adventure might seem a bit extreme to the novice paddler, it is quite manageable for everyone. "My goal is to make this very inclusive so that anyone can do it," said Bodie Shandro. This adventure is meant to be a "soft" adventure that is actually quite easy. A group of about 6-9 people meet up in the morning, get a safety briefing from Bodie himself (who's a certified SUP and heli ski guide / instructor), arrive at the lakes, explore and paddle, have a nice lunch and then fly back over some of the most spectacular scenery in the world! Having a limited amount of experience on a paddle board is okay! Bodie will be there to guide you through it all.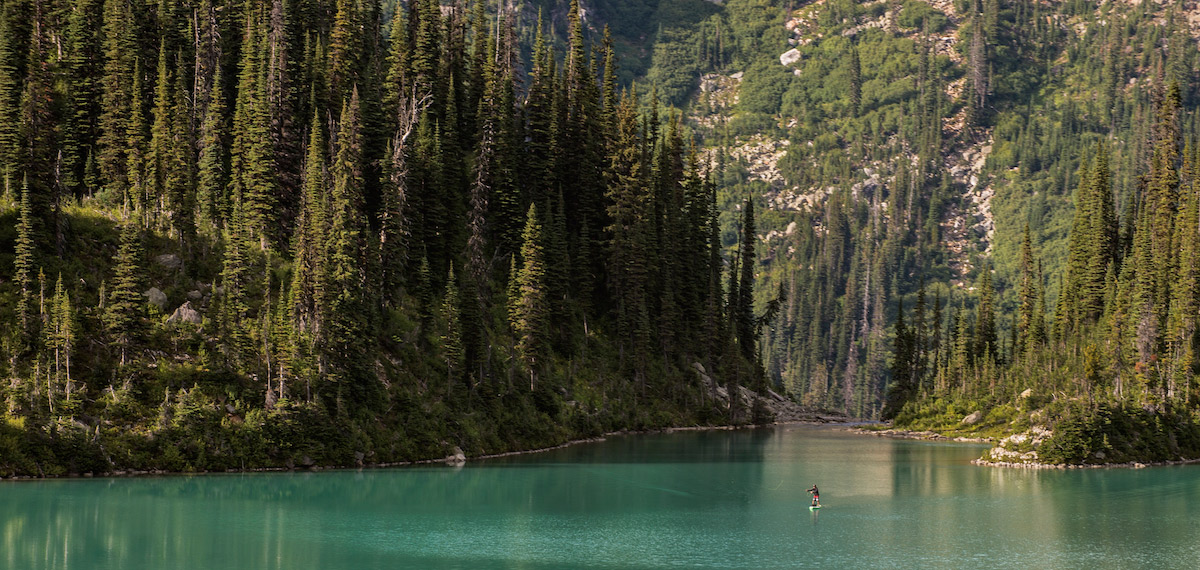 Wouldn't you want to paddle here? | Photos: Deanna Kristensen
Bodie's first season of the heli-sup tours just wrapped and he's already starting to think and scheme on ways to improve the experience next spring when he starts the tours up again. This might even include overnight adventures! The tours usually run from late spring into August and early September, weather permitting of course. The trips are limited to 6-9 people per trip for a one-day package, and the best part of all, it's extremely affordable! Trips cost $599 Canadian dollars, which is the equivalent to about $450 US dollars. Not bad!
To learn more about the heli-sup adventures and Bodie Shandro head to paddlesurfit.com
[ad_2]
Source link